I have one of the UK eeePCs that does not have the miniPCIe connector fitted. I decided to add an internal bluetooth adapter to the USB pads where the connector should have been fitted.
I modified a standard USB bluetooth adapter to work off of 3v instead of 5v (extremely simple) and soldered it in. Unfortunately when the eeePC boots and sees a USB device connected here it assumes that it's a flash disk and tries to boot from it.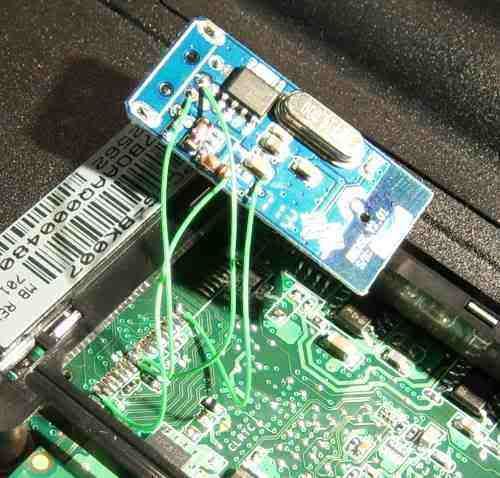 Does anyone have and ideas for a way to get around this? I'm trying to avoid building a delayed powerup circuit to make the eeePC think the bleutooth adapter was plugged in after powerup.
Tristan
Edited by tristand, 21 November 2007 - 11:22 PM.